User Accessing the Platform
The Opening Screen
The landing page for VocBench appears as in the following figure. Here it is possible to log in by prompting the email used for registering on the system and the chosen password. Note that, even though the user has been created, it must have been "activated" by the administrator in order to be able to log in.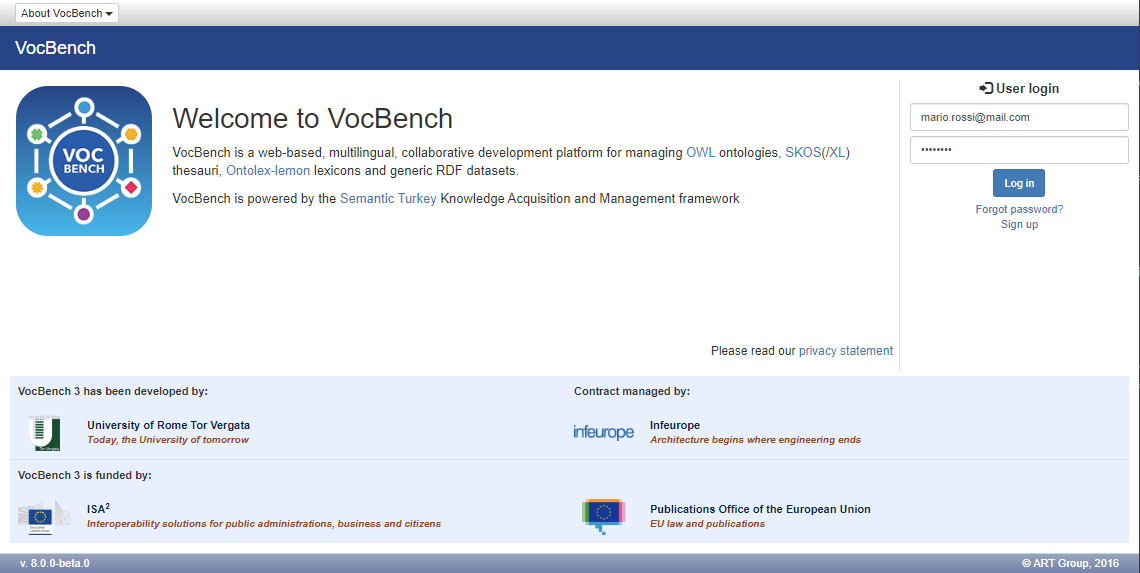 Accessing a Project
After logging in, users will be prompted with the list of projects they are allowed to access. Note that, in order for a project to be present in the list, the following two conditions must be true:
The user has been assigned to the project, with one or more roles
The project must have been opened by an administrator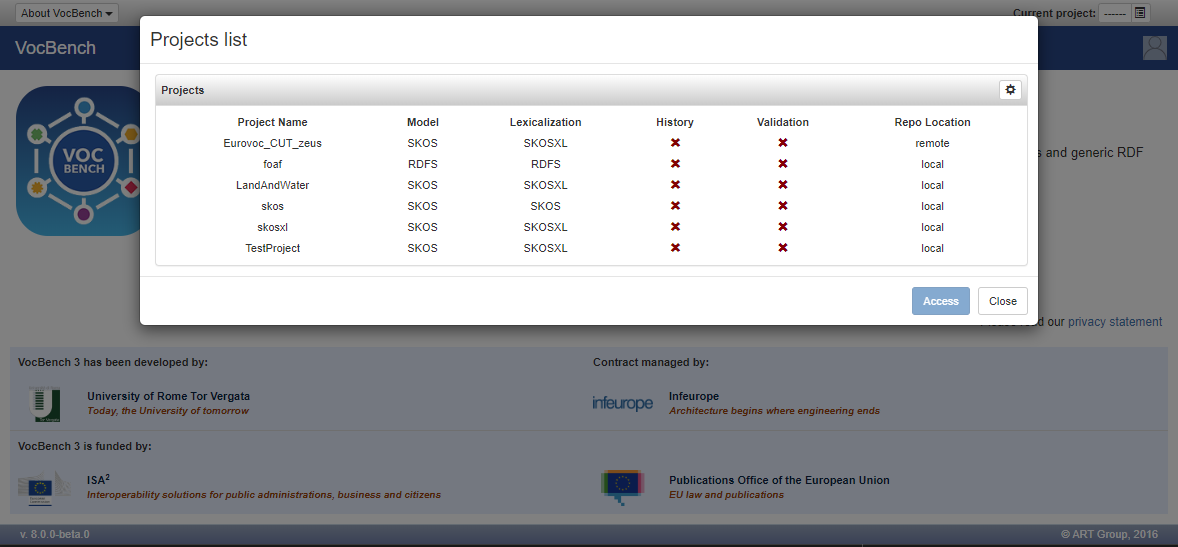 After having chosen the project to access, the project landing page will be shown, as in the following figure. Note that in some case some options might not be available to the user according the roles (and the related capabilities) that the user has in the project (e.g. only a subset of tools is accessible among those available).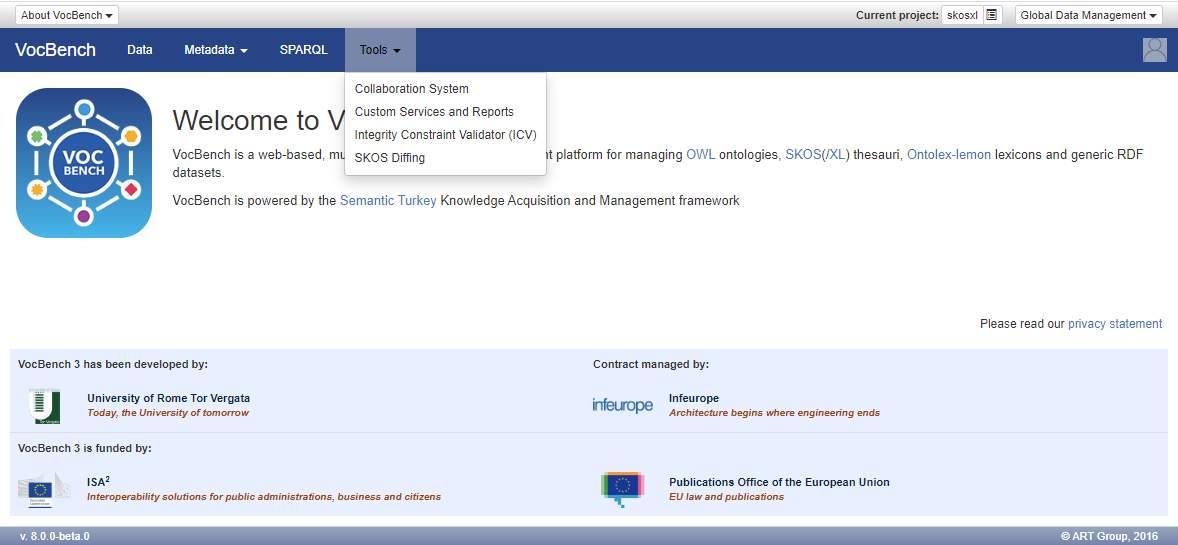 User Profile Editing
By clicking on the top-right corner user button, it is possible to access a series of options for the user. Note: the Administration entry is available only for administrator users and redirect to the Administration page. The View profile option on the menu allows users to access their profile page and revise those info provided during the registration.