First Access
The Opening Screen
Once accessed, the landing page for VocBench appears as in the following figure. A pre-defined administrator login is already suggested at the login section on the top-right corner of the page. Once logged in, it will be possible to reconfigure the administrator account and to create new users in the system.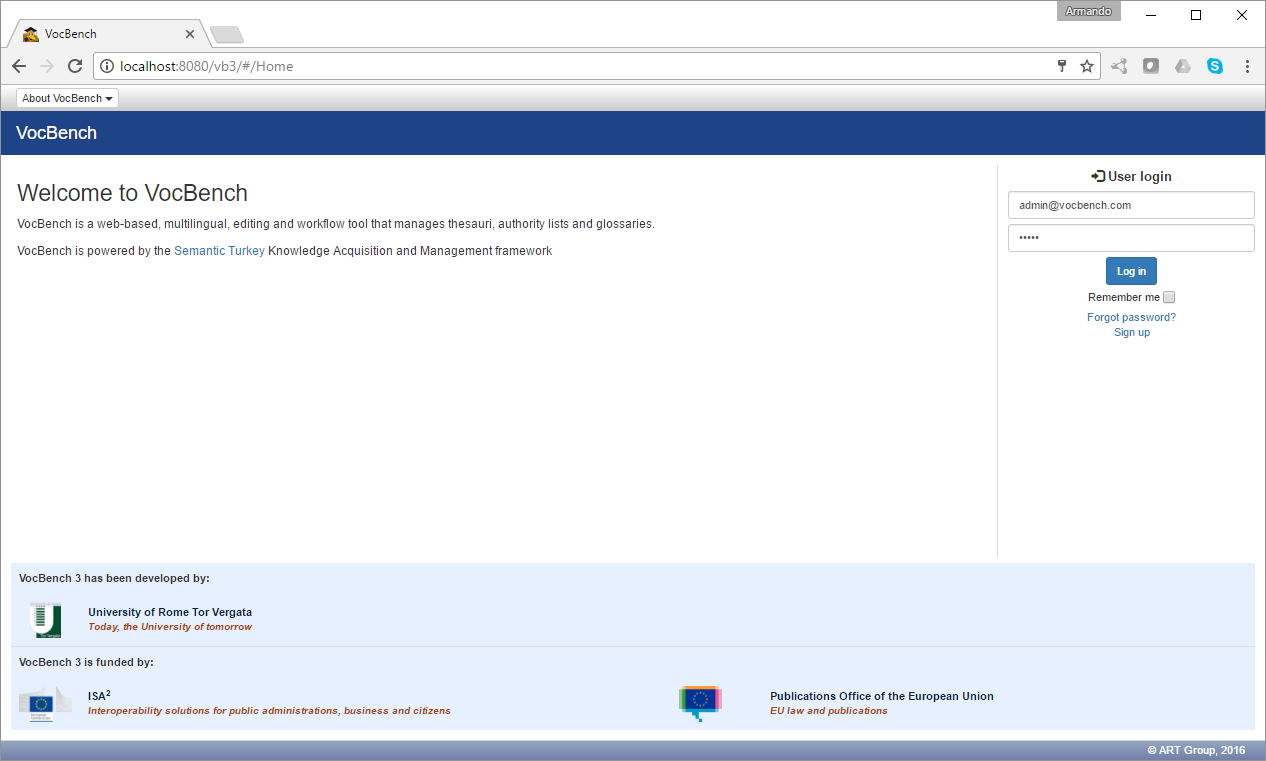 User Profile Editing
By clicking on the top-right corner user button, it is possible to access a series of options for the user. The "View profile" option on the menu allows users to edit their profile. This is of particular importante for the administrator, which comes as a pre-generated user the first time the application is started, and needs thus to be tailored to the real user assuming this role.